Discussion Starter
·
#1
·
Pouring rain at the rifle range this morning. If you look past that little road on the left and a bit off the corner of the range cover you can barely make out the 1,000 yard targets. This was taken when we had good visibility. Shoot cancelled. We could not see the targets. Now everyone wants to look at the truck.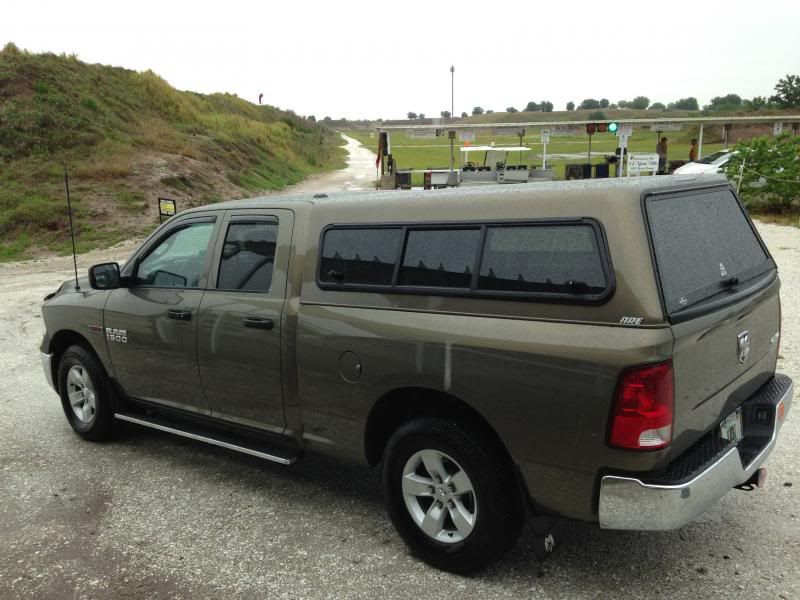 Up went the hood and answered lots of questions. One thing to note about my truck now is the antenna on the left side. That mount is a Pro-Fit and it does. Built a terminal block on that plate behind the parking brake release. Cut an 1 1/4" hole in the firewall through that plastic plate with the round hole visible from the back. Got a wiring boot to fit and ran dedicated wires from the battery to the terminal block.
After that it is simple to set CB and amateur radios on the hump and add a radar detector and GPS on the dash. Each can be easily wired from the terminal block.
The deflector is AVS as are the window covers. Those are the slip-in models and look good. Only thing is three of them took a bit of trimming so the windows would go up properly.
Think I'm about done with external additions. Coming up next will be fuel tank time.