Discussion Starter
·
#1
·
Hey guys. Here's my story. I started looking into the Ram 1500 back in February. I don't really need a truck. I don't tow, haul, or do anything like that. I just wanted one. I'm a Texas gal. I originally started looking at the Pentastar engine because I had no need for the Hemi. Well, I knew I wanted the Laramie trim and at that time the Pentastar wasn't available in the Laramie. That's when I started looking into the EcoD. I know nothing about diesels (or cars in general), but I sure did learn a lot from being on this forum and reading about the wealth of knowledge you guys have shared. I decided the EcoD was for me just because of the fuel mileage over the hemi.
When I was finally ready to pull the trigger, Ram decided to make the Pentastar available on the Laramie! Man I was torn. What do I do now? I had convinced myself that I would be getting the EcoD and was excited to get something different than what other people had. I went back and forth for a long time on what I would get. I finally decided I would go ahead and get the Ecodiesel. After all, I had already ordered my diesel fuel cap. Haha! Again, I don't NEED it. I just WANTED it.
Here's the timeline:
Ordered: 5/9
Vin assigned: 5/12
Build date: 5/28
Ship date: 6/5
Delivered: 6/14
Total time: 36 days from order to delivery.
Specs:
Laramie 4x2 shortbox
3.92
Sunroof
Rambox
Wheel to wheel side steps
…and more
I think the only option I didn't get was the Air suspension b/c it was under restriction for the 4x2. I also did not get the tow package b/c I wanted power side mirrors.
I would've stepped up to the Limited, except I couldn't get a 4x2 w/ the shortbox. 4x4 was available but I really have no need for 4x4 and it would've put me over budget.
Anyway, here's the part people care about. Pictures!
When I first picked her up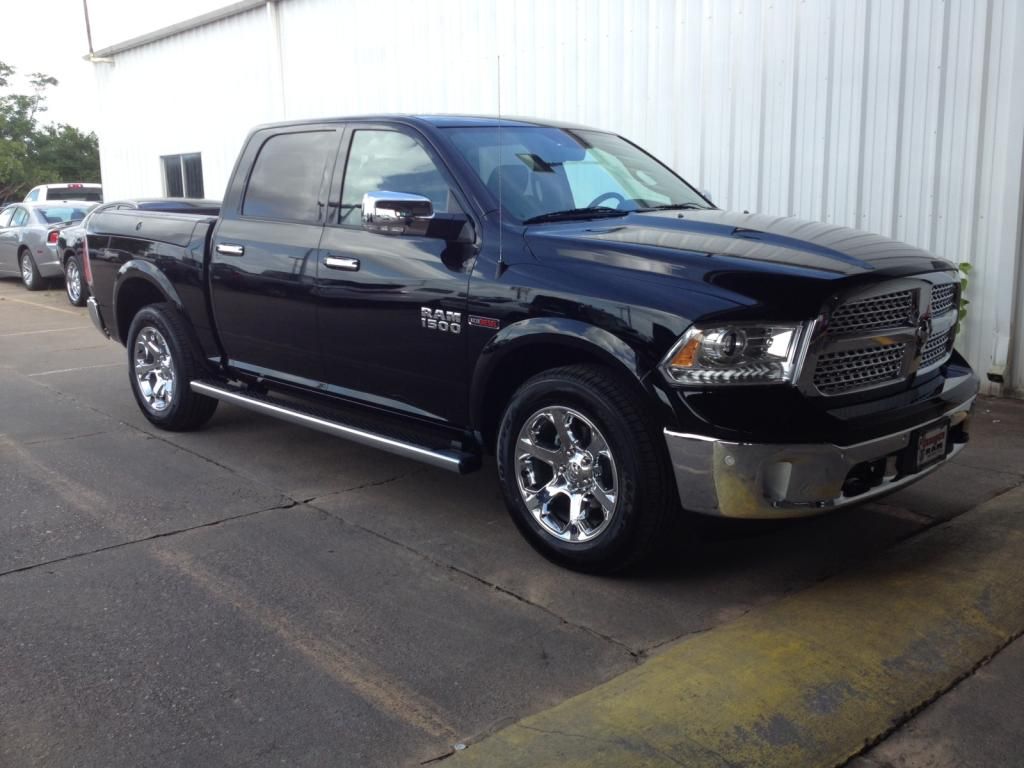 After getting her home and cleaned up myself: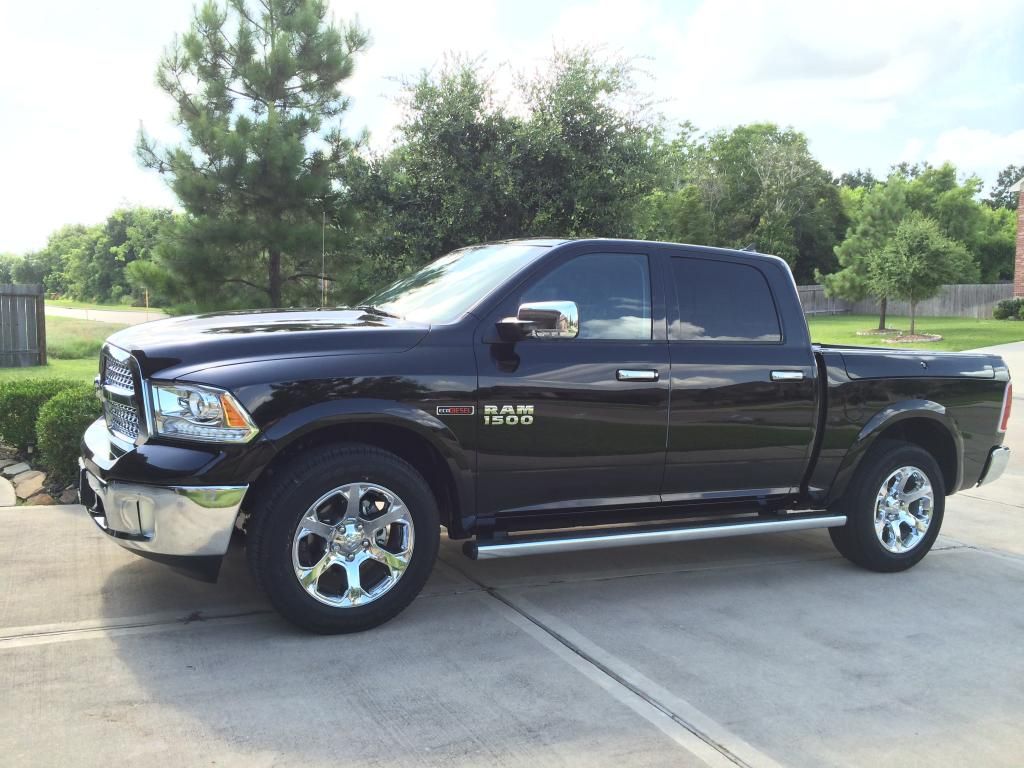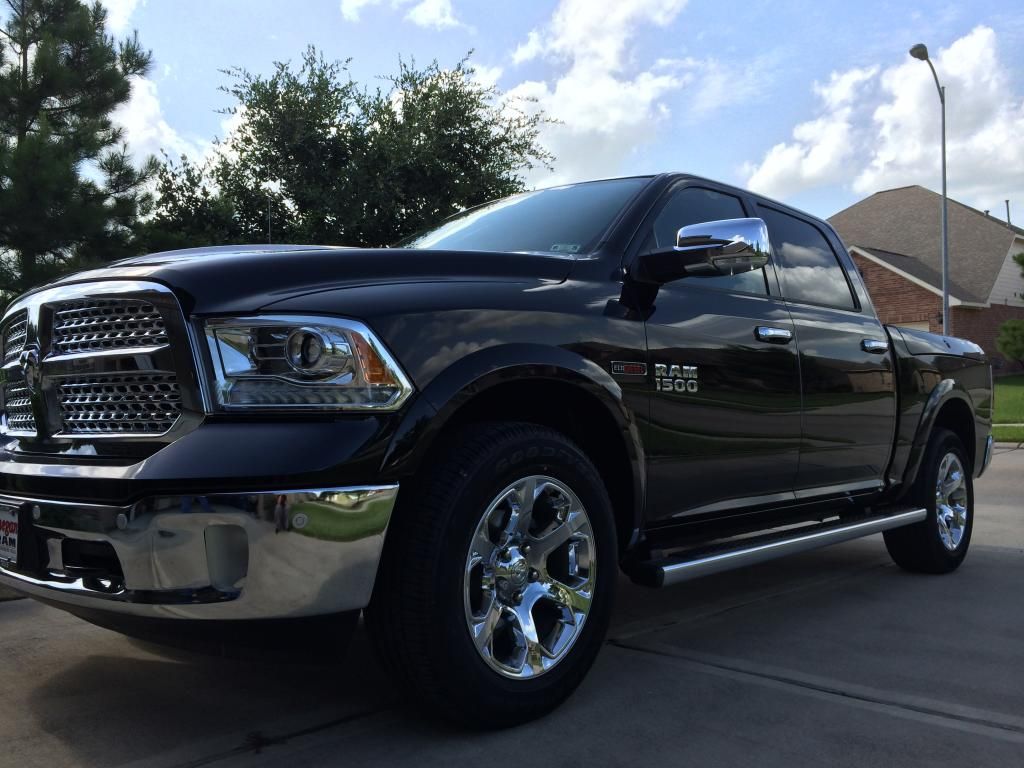 In the past week I have installed Weathertech window deflectors, mudflaps, and a Retraxpro bed cover. I'll also be getting the front windows tinted next week. Pics of all that coming soon!
Thanks to everyone who contributes to this forum. I really learned a lot from you guys.