Discussion Starter
•
#1
•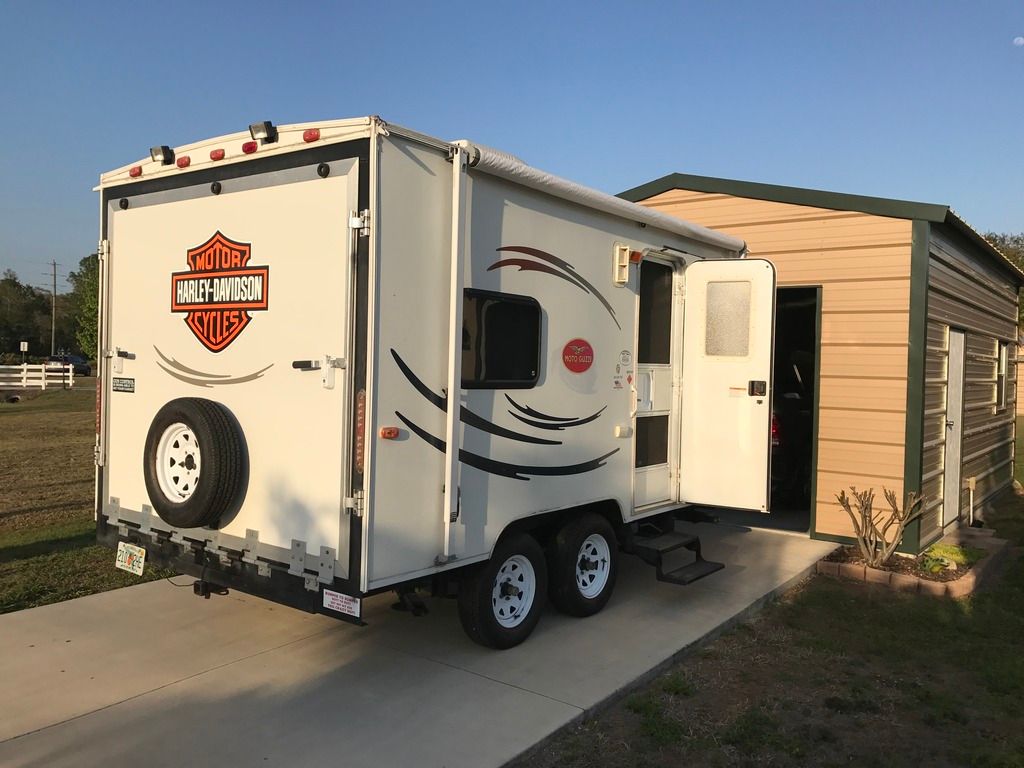 Actually going to stay at Volusia Speedway in Barberville where all the flat track racing goes on, other than Thursday's TT at the main track. Supposed to rain horrible this Sunday and Monday and into Tuesday. If so, I can just boogie back home for a couple days rather that sitting inside the "comforts of home" wishing I was at the Iron Horse. I live about 150 miles southwest of Daytona.
Ecodiesel is hooked and inside the garage for the night. Actually stopping at an RV place just a little out of the way to look at replacing this toy hauler with one that has a bed that lifts above the motorcycle. We had one like that about 10 years ago and liked it, except for the unfortunate fact that trailer leaked water and rotted. Buying a new big one was a mistake as big means PIA to deal with. Sold that 28 footer in two years. This one is nice except when you try to cram on a bunk next to the bike. Really have to take the bike out for sleeping comfort and that's not simple while traveling. Especially bad when the weather is nasty.
Bet we buy nothing but I do have the trailer title with me. No matter what I might buy my wife will never be, "queen of the trailer park".