Discussion Starter
·
#1
·
Hello folks. I got a chance to play with the Father In Laws new rig. Laramie Longhorn with every bell and whistle except sunroof and ram box. It's a beautiful truck and fabulous machine. I drove it about 30 miles without the camper and 15 with the camper. In both cases it road better and quieter than my 2012 CTS. No Lie. Couldn't believe it. He has the 3.55 rear end and his travel trailer is 34' long and weighs approx 10,750 if it's fully loaded with water and all the gear. For this ride he figured it was at 9,200 lbs. The truck towed like a champ. More than enough power to cruise and pass. On the EVIC we were at 14 mpg at 60mph on a smooth flat 2 lane highway. The trailer brake controller and air suspension were amazing. In rolling hills hung out around 11 mpg unless climbing. Then it dropped down to 8 mpg heading up hill. We were in tow/haul mode all the time.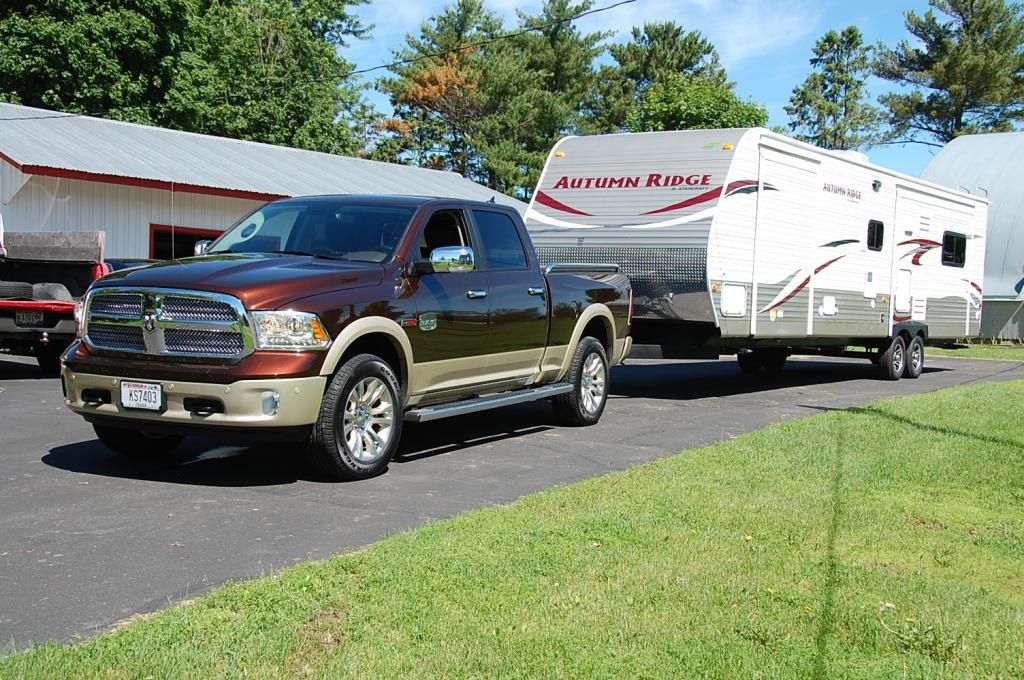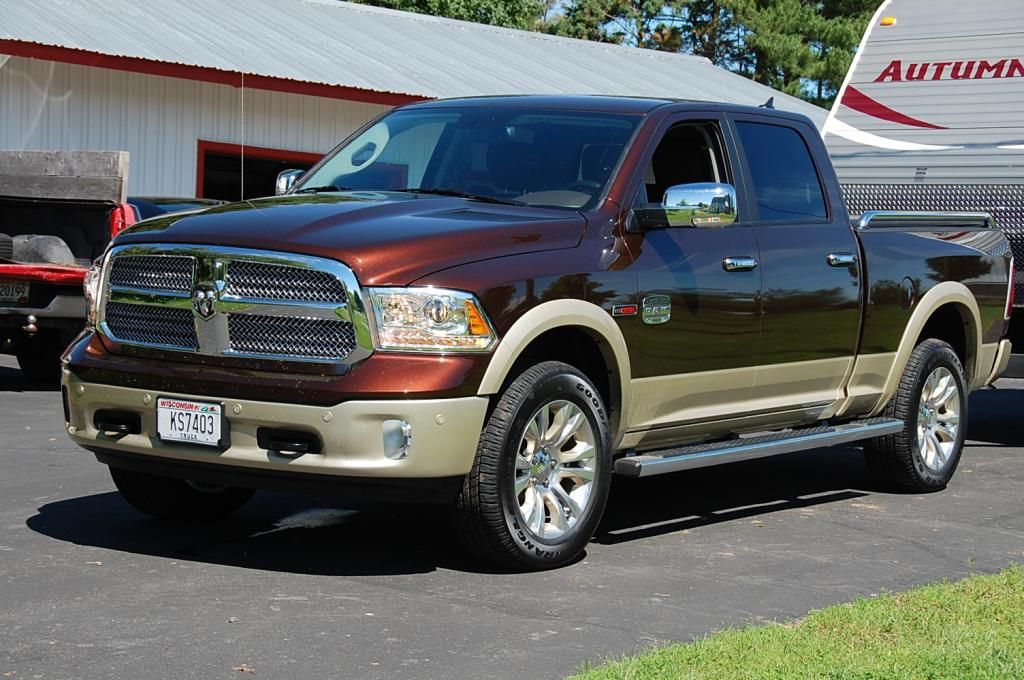 Just for posterity, I included a few photos of Old Butch so you can see what he's comparing his new Eco Diesel too...needless to say he's quite impressed. As you can see, the ol' 95 with the 5.9 is looking pretty tired. But, the good news is Butch's power to weight ratio keeps getting better and better as the years go buy and the rust eats him up.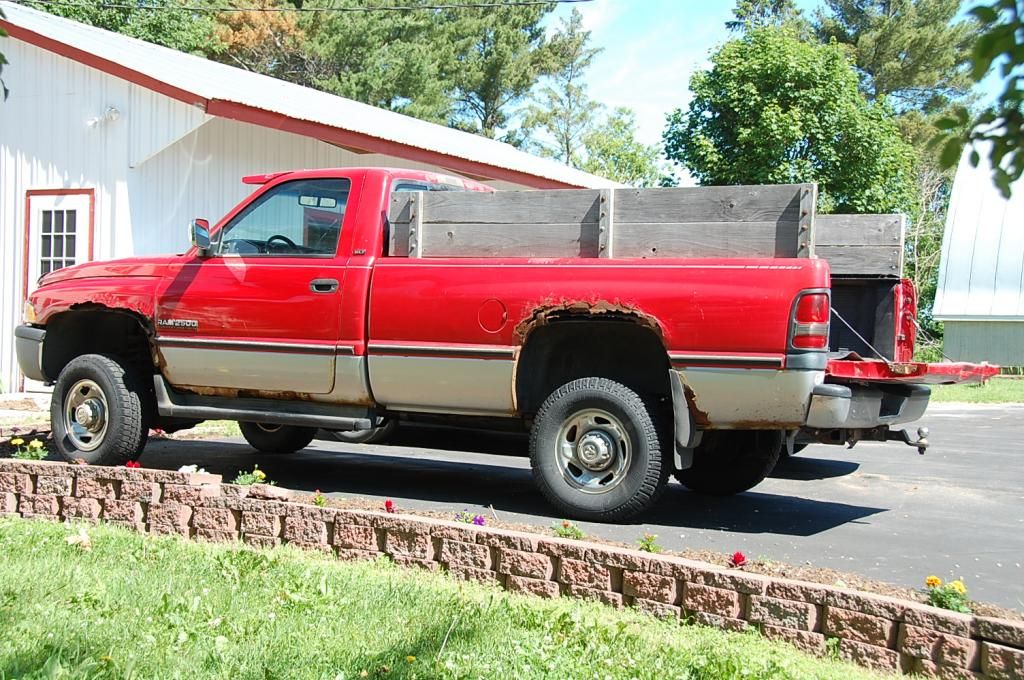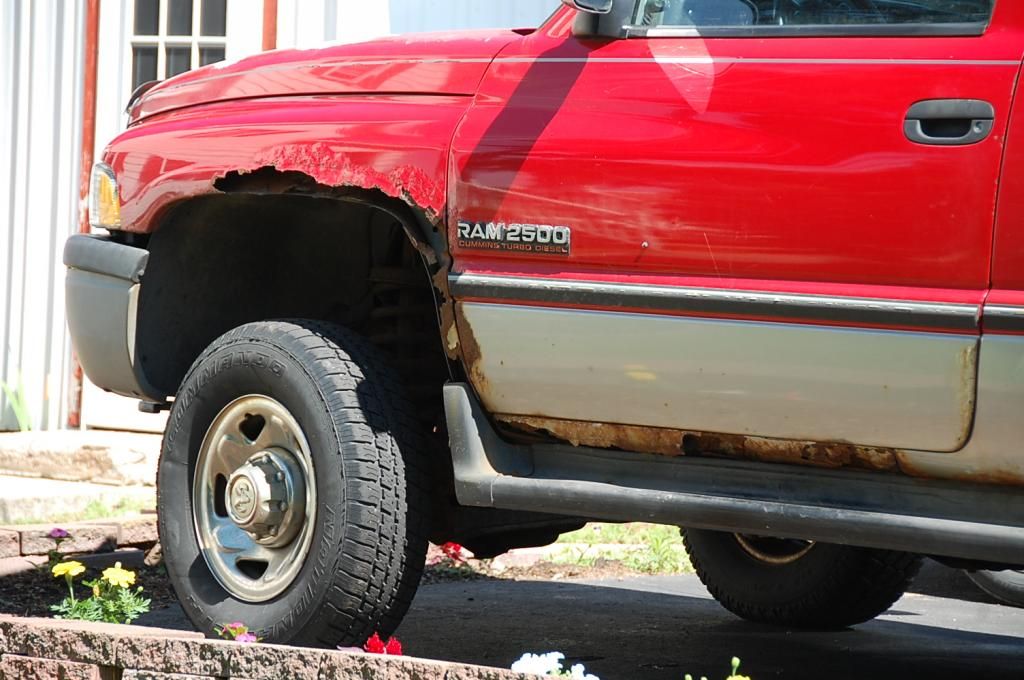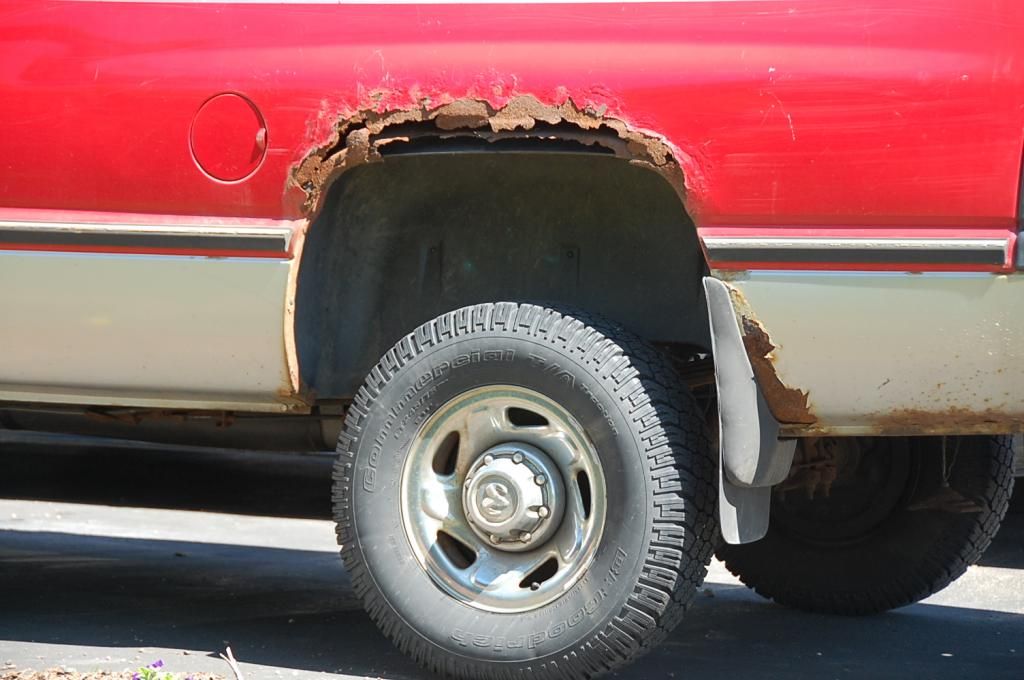 I ordered my Laramie last week with the 3.92 rear end. After driving his 3.55 with this rig behind it, I could have gotten away with the 3.55 just fine. Oh well. Oh yeah, after my spirited driving while towing in the hills, the tranny temp was 204 degrees...I don't know what to compare that too, but it was a shade over half way on the "gauge" and the rear tire pressure was only 1 psi higher than the front tires.