Discussion Starter
·
#1
·
I changed my fuel filter this weekend along with the oil. I bought the Geno's garage fuel filter removal tool. When I unscrewed the yellow screw, almost no fuel came out. It got wet but nothing dripped. I used the plastic bag around the filter, that worked great (Thanks for the tip guys). I bought an EZ oil drain valve for the oil pan which got me to thinking, why can't I use one for the fuel filter. I was able to figure out the size of the hole and the thread from the Geno's garage replacement plug. Went to the web site, found the correct size thread. I contacted them asking what pressure the valve is good for, answer is 120psi. So while changing the filter I put on my new EZ drain valve. Next time it should be super easy to drain the fuel. Here are a few pics..
New filter & old filter after 30K miles.
My new valve, I modified the yellow screw(cut it shorter) to fit in the valve to keep road crap out.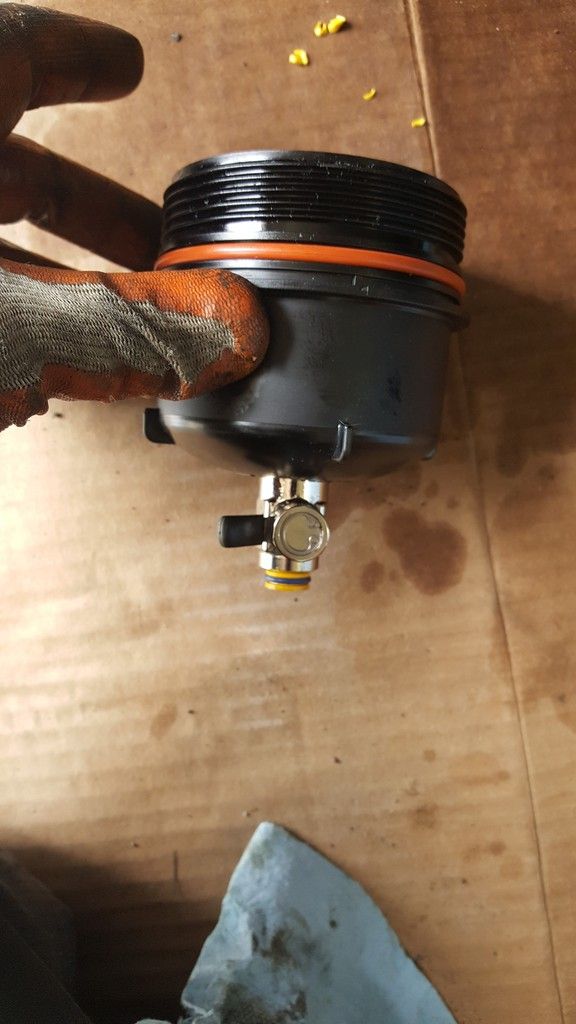 I might order an extra brass fuel plug from Geno's garage and cut it down so I will have one for the oil valve also. I'll cut the one I have now to see how it fits.
The valve is from EZoildrainvalve.com part # EZ-109 / 12mm-1.5 / 6.5 mm.