Discussion Starter
·
#1
·
Some of this might help you. I had to wade through "doo doo" at times putting this in.
First you have to get the factory hose clamp (8MM) off the filler soft hose but it's inside a molded keeper. Loosed the clamp and cut the dam thing off at the start. Big time waster.
With the filler hose pried off, line up the insert piece and then, using a razor knife, cut off a hunk of your factory filler hose. There's no going back and it will not bunch up without kinking so cut and don't be a coward like me.
Mount the fuel line to the top now while it's easy, use channel locks to spread open the tank fill hose. You have to stretch the heck out of it. Now use oil on the fill tube and force that sucker in. Tighten all clamps and done step one.
\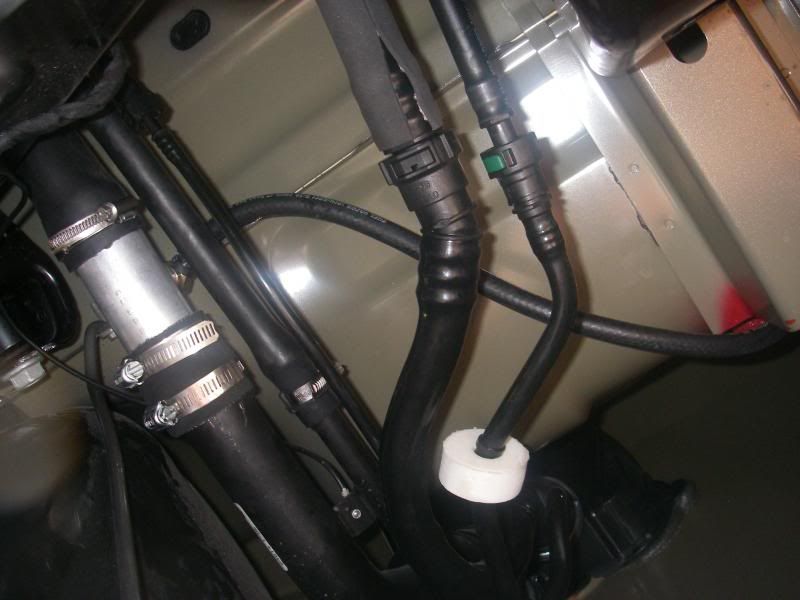 Go above into the bed and drill a 1/2" hole near the front of the bed. I opened up mine larger with a reamer to fit a rubber grommet after painting the raw metal with primer and getting same primer all over me and everything around me. Feed the fill tube up from the bottom. Slide grommet from the top and fill the hole.
Position tank so you have room to turn the outlet on and off. Drill tank flanges and use self-tapping screws through holes you drill in bed. Connect filler tube and don't kink it. I used a loop in case I wanted to add another filter later. Like this: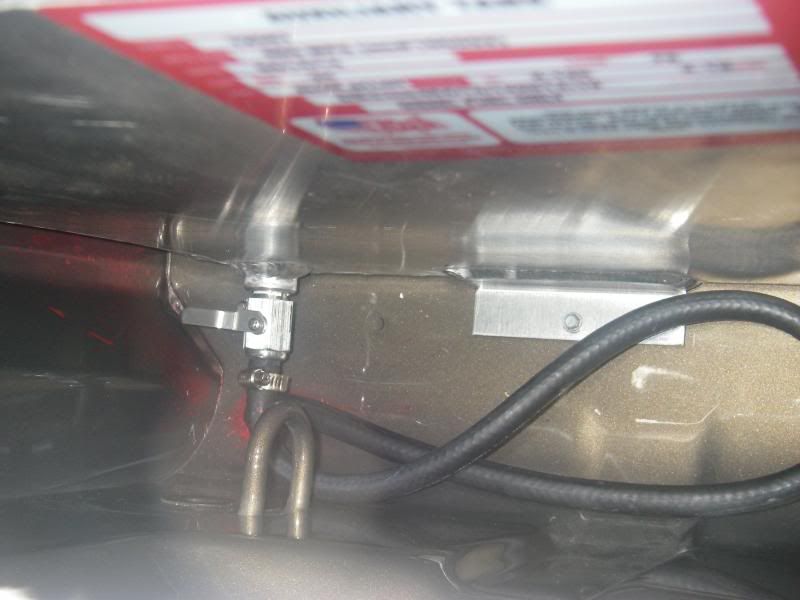 Now that it's mounted step back and look how pretty it is. I called my wife and told her she was sure pretty. Did not mention I was talking about the fuel tank.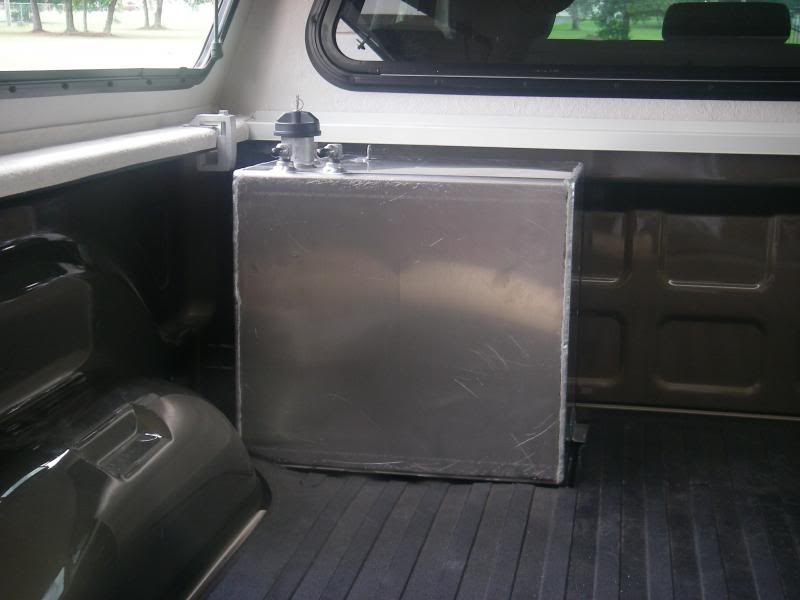 Now here is how you fill it. Open the side cap door and find the filler tube.
There's one more step. Put fuel in it. Drive to the marina. Drink beer and check for leaks. Then meet wife at Moose for more beer and chicken wings.
Life is hard. I'm outta here.