Discussion Starter
•
#1
•
Against forum rules I started a new thread. My old one already went 11 pages so enough talk. HERE IT IS!
Stopped at the dealer this morning (March 24th). Truck came in just before I got there. Sales manager heard it came and we went to look. Straight off the truck minutes before.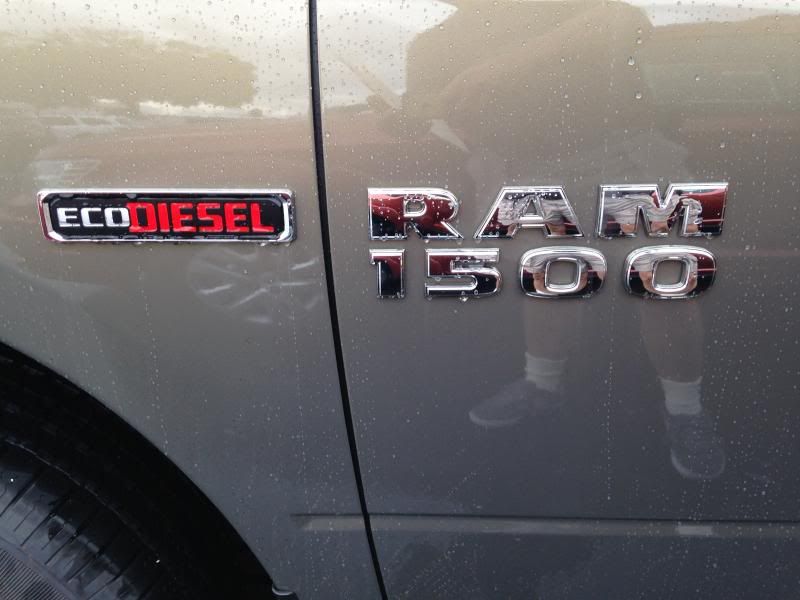 I should learn to suck in my gut for pictures.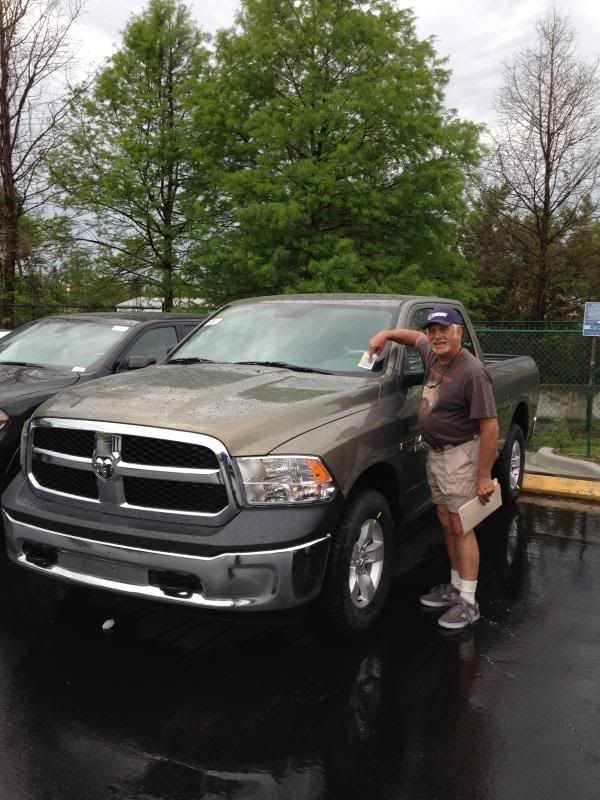 He told me Chrysler has to unlock and record it through the service department first. That will be later today or tomorrow. No test riding until then. I set up an appointment to pick it up Friday 11 AM.
Ram Ecodiesel Photos by 10percentmore | Photobucket
This is a link to more cell phone pictures I took this morning. Note the custom "made for" on the window sticker. Also note there is NO Ecodiesel badge on the tailgate, only on the side.
I did not sit in the truck but the sales manager did get it started. It cannot be driven until "unlocked" through their computer.
Also quite surprised at the final price. Guess that's food for another topic. Enjoy the pictures.
Friday morning 11 AM. That's when I can pick it up. Cap appointment for Saturday morning and then C U on the road.