Welcome to the Official RAM 1500 Wheel/Tire Thread!
Purpose of this thread is to have people post specs and pictures! Both are needed! So that Fellow Ram 1500 Owners/Enthusiasts can get an idea of what the Wheel/Tire combo will look like
When posting pictures: post photos of several angles if possible, so we can get an idea of how if looks
Please post Pics of any 4th Gen RAM 1500 with the following (as much as you can):
-Wheel specs: Diameter, Width, Brand, Offset
-Tire Specs
-Lift (optional)
-type of suspension: for example if you are on the factory coil springs and shocks, factory air suspension, custom suspension setup.
Hope this helps organize things and give some owners here an idea of what wheel fitment and size they would want on their truck, and assist in purchasing their own sets.
Keep in Mind! This Is Not A for sale thread!
==============================================
here is the list of OEM wheels offered for the 4th Gen Ram 1500 I will keep photos saved here on the forum, in case the source site deletes them, found on Hubcaphaven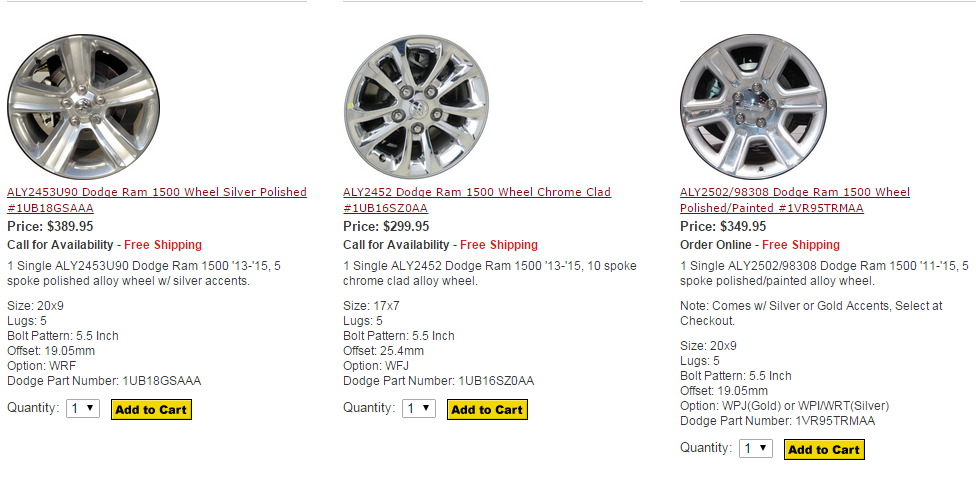 ==============================================
To start since I don't have any aftermarket wheels or modifications done yet, I will just post my Truck in its Stock Glory on the Forged 20x9 Rim with the Factory Wrangler Tires
Lowered to entry/exit mode on factory airsuspension