Discussion Starter
·
#1
·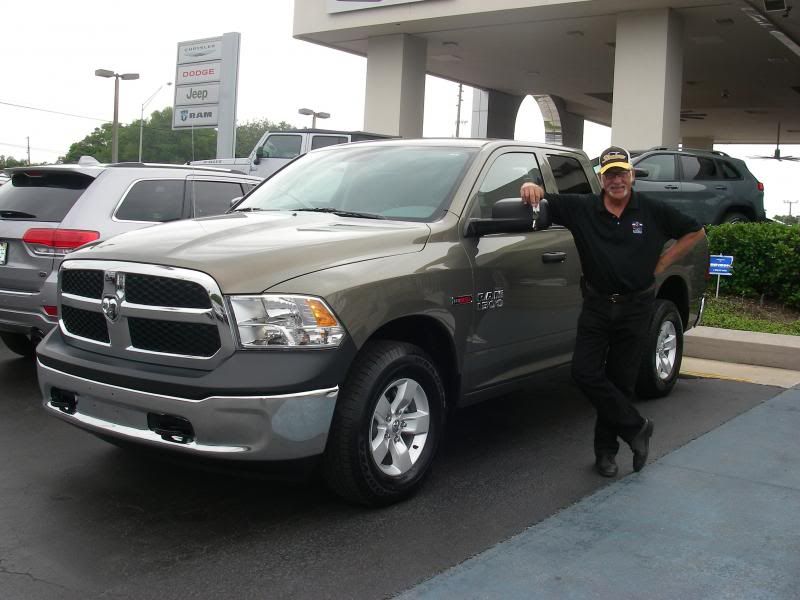 Here we go, my first impressions.
Firkins Chrysler in Bradenton was SUPER! They did not allow anyone to ride it except their techs and person to fuel up. Full tank of diesel and FULL DEF tank. Perfectly clean, neat and they threw in a set of floor mats with RAM on the front. Real nice. Many salesmen took pictures and many customers/others came to view it. It is/was the first and only one they ever had.
Sales procedure went perfectly and they even knocked off their dealer fee without me even mentioning it. Just wonderful - Firkins in Bradenton, Fl.. Zach Kopyt, the salesman, asked for feedback on the first ride and I called him after I got home. Here is some of what I said.
My wife likes it.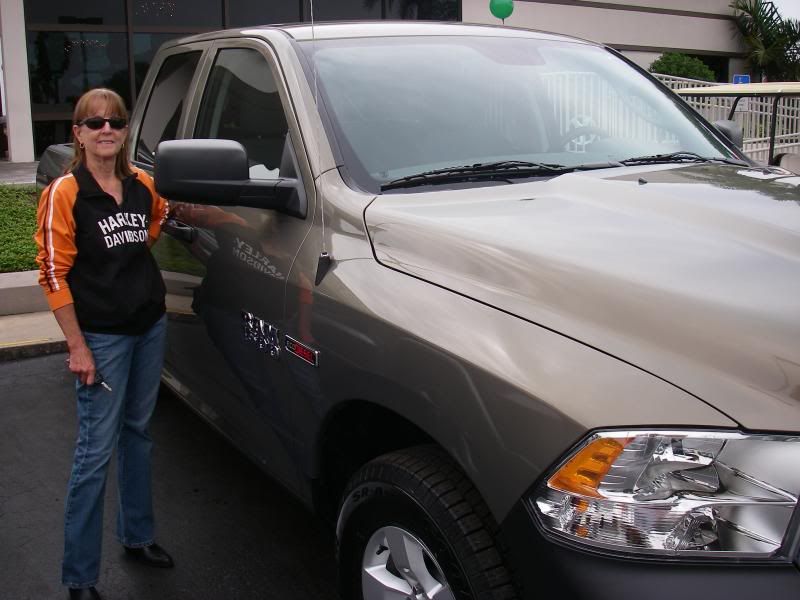 I was quite shocked at a few things and they were all good. First the backup camera image is in the rear-view mirror.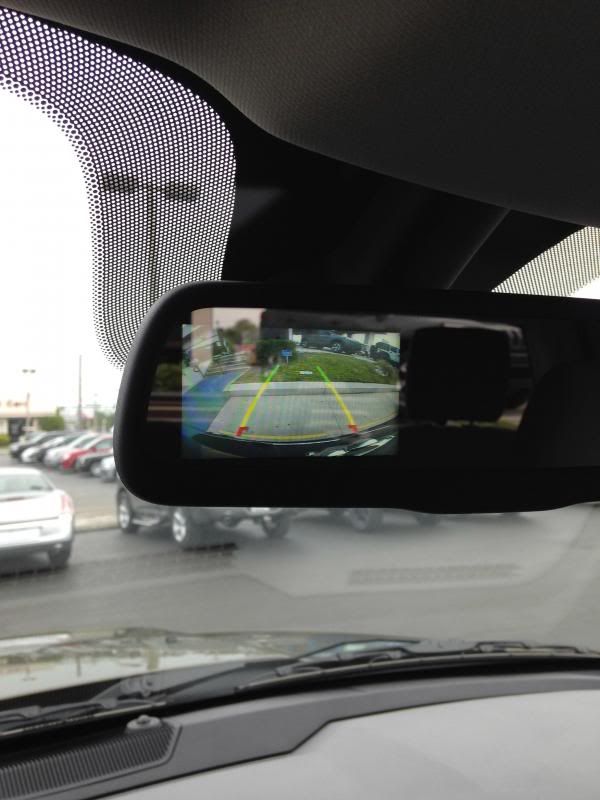 Salesman went over lots of "computer-type" things on the buttons, radio, readouts etc. My wife paid attention. I tuned it all out but there's lots of stuff to figure. She noted that the stock seats might show spills or dirt so suggested seat covers. Women.
Firkins is also giving me 4 complete oil changes good for the next two years. I checked under the hood and all fluid levels were full. I found no issues at all today.
Turned that dial and got it in gear. Firkins made me a third computer key which was nice. I pressed one of the extra key things and the truck dinged a bit. Gave it to my wife to hold and pulled out to immediately get stuck by traffic. The salesman had reset the fuel mileage Lie-o-Meter as I left. After an immediate stop to get parts at a local motorcycle shop I pulled out into heavy traffic. There was an accident on the bridge over the Manatee River and gridlock traffic. I looked at the lie-o-meter and it said 19 mpg.
It's NOT like any diesel I ever rode before. No sound. None. Someone had turned on the radio and that bothered me. Got it off and still, no sound from the engine, transmission or anything.
Got out of traffic and it fair flew down the road. Way more GO than the two Pentestar truck I test rode months ago. Real low rpm's also.
Decided to take a bit of interstate. At 75 mph I showed barely1,900 rpm's with those 3.55 rears. Took pictures of the gauges at different speeds.
Note the full DEF and fuel tank gauges plus the instant fuel mileage bar in the high 20's. This was almost immediately after I got out of the nasty traffic.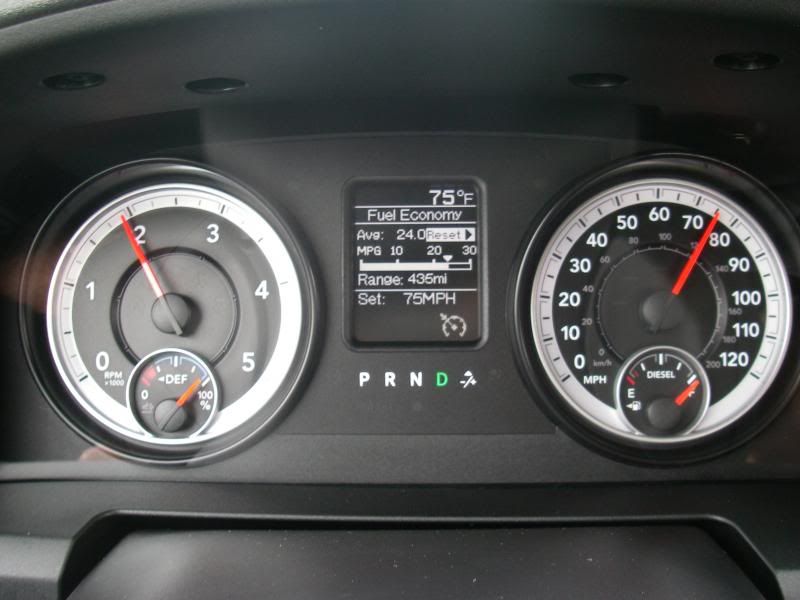 Really enjoyed the ride home. Pulled into one of the driveways and cut across the front yard to climb a mound I have with trees on it near the house. Never slipped a tire with damp grass and light rain trying to fall. The fuel consumption was now showing 25.1 mpg after the 22 mile ride home. Remember the first say 6 miles were hideous traffic and took a long time with two stops included.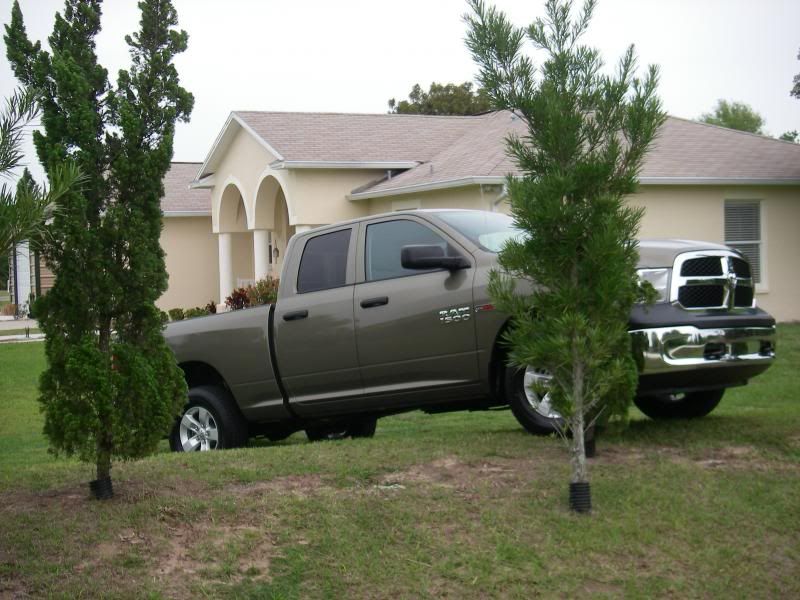 Took a few pictures and added them to my Photobucket link.
Ram Ecodiesel Photos by 10percentmore | Photobucket
Truck then went to it's "house" for the first time. Much to do now. Darn running boards were cancelled but I found another set on Ebay and just ordered again. Returning the floor mats I bought to use the ones that the dealer provided. Cap goes on tomorrow morning and mud flaps, extra fuel tank, radios and more will be added in the next week or so.
Here it is at "home".